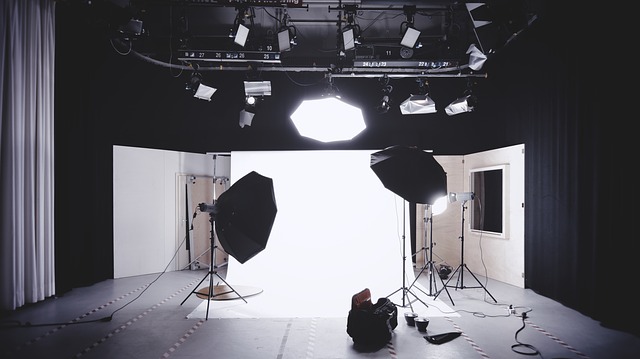 The world of doing it yourself has exploded over the last few years. Now there are ways to create all on your own. One of the first things a person sees in a photograph is the background of the picture. Some backdrops can cost hundreds of dollars. For many photographers starting out, that is not an option. That is when making a DIY backdrop will come in handy. There are also those who have been in the industry who like to make their own backdrops as well. Having the ability to design the scene makes a difference. Here are five easy DIY photography backdrops to make photographs stand out.  
On the wall 
This doesn't mean to paint your wall. Objects taped to the wall give off a great design. Photographers can use flowers made from tissue paper or even a piece of wrapping paper. The backdrop can be an intricate design or a kid-friendly theme. Either way, they will create a great background. For another fun idea, try to blow up balloons and sticking them to the wall. It will give off a wall of balloons that is great for party photographs.  
Hung from the Ceiling 
Another option is to hang items from the ceiling. Try tissue paper streamers in many colors for a pop of color. Fringed construction paper is also a great idea. There are many party streamers that have different colors and designs on them in part stores. Plus they are reusable for the next big party. You get two uses from one purchase. Can't beat that.  
Simple wall or Building 
For simplicity and that country, feel use the side of a barn as a backdrop or put in the whole scene. The outside of your brick home will do great as well. For a more vibrant background place boards against the wall and paint them in certain colors. This will bring more attention to the color and detail. Try cutting tree trunks in large pieces and nailing them to the pieces of wood as well for a more rustic look. An easy way to do this is to use pallets. They are already together. All that's needed is a few screws or nails to combine them to make the space big enough to be a backdrop.  
Fabric designs 
Another great backdrop to use is pieces of fabric. There are many to choose from in any fabric store. If you would rather not spend any money on fabric pieces then find a favorite blanket or sheet to use. Backdrops can be propped by making a stand from PVC pipe. The pieces of PVC are cheap at any of your local hardware supply stores. Another great idea is to use a set of curtains or shower curtain as well. There are many to choose from at any department store.  
Create a Scene 
Many of the photographs today have props used as well. Try using a scene of some kind. Use the plain white background of a wall and place a table with bright flowers or decorative accents on it. This will draw the viewers attention to the objects in the photograph as well as the person in them as well.  
Backdrops are expensive and most photographers want to expand their experience. What better way than to create your own. Fill your portfolio with photographs that show your experience. Show not only experience in taking photographs but with design as well.